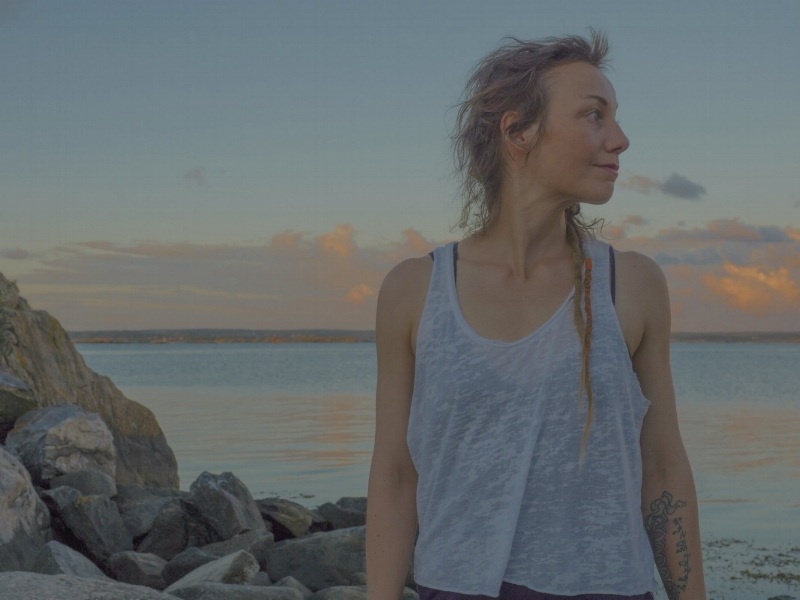 Curiosity Compassion Gratitude
About Pia Georgsson
My journey of yoga started as a little child, but without the asana practise. In 2001 I started to teach Hathayoga after my first teachertraining. I still remember the excitement of going through the pages of my first ever teaching manual! Through the years I have studied different eastern practises, and some of my background of training is within Yin, Hatha, Somatics, Meditation, Vinyasa and Martial Arts. I also did an internship at Big Island Yoga Center on Hawaii 2014. Eventhough my selfpractise and teaching stems from a spiritual path, my academic studies within Psychology, Criminology and Sociology have influenced my teaching. My teaching and practise have changed through the years, which I am grateful for. In my early years of practise I was often guided to fit asana pictures and descriptions in books. Being adjusted into these esthetic asanas finally had me ending up with injuries, a painful experience that motivated me to dive into the complexity of anatomy and the nervoussystem. Through trial and error I found the intelligence of the body as a sincere compass that yields functional movement to stay moveable, healthy and strong. After also being injured in a trauma incident years into my regular daily practise, I was again challenged to question why and how my practise should continue to support all the new aspects of body and mind that arose.
Teachers that have inspired me through the years are Max Strom, Marta Mezzino, James Fox at Prison Yoga Training, Esther Ekhart, Sarah Powers, Doctor Ola Schenstrom, Josh Summers and Sifu Matthew Cohen. I also wholeheartedly thank Biff Mithoefer for the teachings that he shares, whom also inspired me to trust my journey. In 2010 I got a scholarship to attend and later certify as a Mindfulness instructor from the teachings of Jon Kabat-Zinn (MBSR). Prior to the 6 month long educational program in Mindfulness I underwent a 2 month long MBSR program myself. With an interest in energywork I certified in Usui Reiki in Dharmsala in 2014. I hold a Bachelor of Psychology and I am currently a Masterstudent. I am inspired by the ever expanding field of Psychology that contributes so well to the practise of yoga, and I am grateful to be able to integrate this practicum into my teachings.
Above all trainings, the teachings of Life have been and is my most valuable teacher. My teacher of Life did not include nice printed certificats or confirmed my hours of training, but its teachings are well printed within. It is with my beautiful Father in mind I share my teachings, he is without any exception my greatest inspiration when it comes to embracing life from a place of curiosity, compassion and gratitude. And to me these three aspects of Life are greatly involved in the practise of yoga.
For my full background and story, I invite you to continue reading below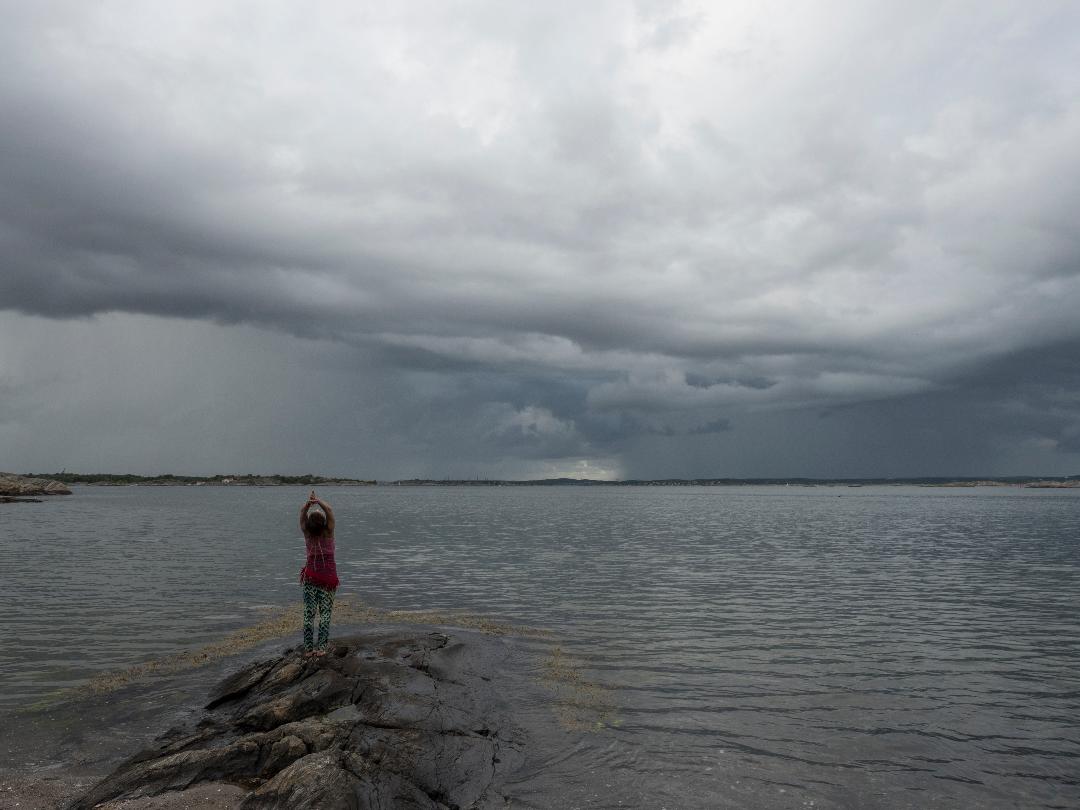 My path towards body and mind integrated
Growing up in the Swedish countryside I connected with Nature at an early age. The forests, lakes and the fields of barley became a second home and I always felt at ease when amongst the trees, close to an animal, or holding an insect in my hand. I also very early in life had connections with energy forms other than Nature. 1997 I graduated as an assistantnurse which also became one of my professions. Eager to understand the body from the tiniest cell, I combined work with more studies in anatomy and physiology. Early 2001 I started to work as a Personal Trainer and Nutrition adviser, shortly thereafter I began to teach Hatha yoga. My practise of yoga and pilates was very "strong and disciplined", and I saw the body as a powerhouse of muscles, rather than a place of lifeenergy to be stored to heal and strenghten the body as a whole. 2002 I went to Bali for 3 months to work within sport and recreation at a resort in Jimbaran Bay. I was educating the staff in anatomy and physiology, and I was trained in reflexology. I started to realize how energy within the body worked in different ways. This was indeed a very important step on a long journey of establishing a holistic perspective of health and wellbeing.
Through the years I continued to study different eastern practises whilst diving deeper into western medicine. With one foot in the academics I was intrigued to integrate the expanding western science of body and mind with the eastern curriculum. I embraced how so much was linked together but in different languages! My classes shifted from being strictly alignment based into becoming human based, and for the first time I felt that I shared my teachings in a way that made sense to the complexity of the human body and mind. I wanted to create waves of curiosity in my classes to invite participants to connect with the different layers of body and mind. I also had the heartfelt intention to create waves of awareness within the students to honor and nurture our home, planet Earth.
2012 I was injured in a trauma incident and my life drastically changed. There were days I could not walk at all, and in my stubborness I would be laying on the kitchenfloor making dinner. To eat, drink or sit became fearful challenges increasing pain and symptoms such as numbness, rashes or swelling in certain bodyparts. My body was collapsing and my mind was scattered. I also felt resentment towards the person that injured me, which in turn led me into negative mind patterns. Stuck in darkness I became scared of being alive. After having stood up and fallen many times I started to connect with my body again, coming back into my practises of mindfulness and movement. I used acupuncture, somatics and other treatments to work on the damage of the fascia and the energetic distortion caused by the injury. It became very clear to me how energy stuck within the body created pain in itself. I was experiencing pain due to my physical injury but also from the bodymind connections affected by the trauma itself. I came to find that with a mind that is calm, the very essence of our being is heard, and the voice of the Heart becomes clear.
A few years later my beloved Father was diagnosed with kidney and lungcancer, and a tumor in the brain. In 2014 he also lost much of his eyesight due to an untreatable eyedisease which ends in blindness. Being so very close to my Father whether in sickness or health, I would witness how his sparkling curiosity about Life and his genuine care and kindness toward other beings never changed dispite the tremendous difficulties he faced. I had always called myself lucky to have him in my life, but now I was humbled by how my Father became the one to truly teach me what no books ever could. I had never experienced anyone practise non-attachment like him, and he did so as I held his hand to his very last Breath. With attachment and the resistance to the inpermenance of all things being one of the primary causes of human suffering, I feel so very fortunate for the wisdom my Father shared with me and others around him.
The Healing Waves. From wave to wave we are led by thoughts and actions. When embodied we have a chance to honestly reflect on where we came from, where we are at and where we are heading - whether it is within our yogapractise or the majority of the time where life is lived off the mat. It is from the purest place within that I share every teaching with my Father by my side. And I bow to the Breath for the unselfish gift of giving us the chance to experience the wonders of Life.
I once heard that the dimmest light cannot be seen without the darkest darkness - I agree.